About Us.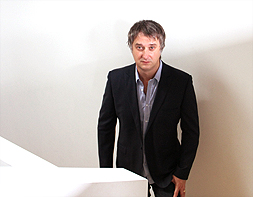 mELONSPACE pty ltd IS A SMALL BOUTIQUE ONLINE DIGITAL MEDIA COMPANY BASED IN SYDNEY WHICH SPECIALISES IN telecommunications, digital online and social media solutions and delivery.
Director and founder, Tony separovic has been a senior project manager, consultant and Business Analyst to corporate media / telecommunication clients for over 20 years.
He has extensive experience in implementing and delivering Web, Mobile and IPTV solutions and serves as a trusted advisor for clients.
OUR CONSULTANTS and project managers HAVE THE KNOWLEDGE AND EXPERIENCE TO EXECUTE COMPONENT OR END TO END DELIVERy OF CONCEPTS AND SOLUTIONS to OUR CLIENTS. WE WORK Collaboratively WITH OUR CLIENTS TO DETERMINE THE OPTIMAL ONLINE SOLUTION TO ENSURE return on investment FOR OUR CLIENTS.
PASSION FOR NEW CONCEPTS AND INNOVATIOn, MELONSPACE ALSO INiTIATES AND Collaborates WITH OTHER ENTREPRENuRS & CO FOUNDERS TO DELIVER LIFE CHANGING ONLINE CONCEPTS AND IDEAS TO THE ONLINE WORLD.
FOR A FRESH NEW APPROACH IN DELIVERING NEW CONCEPTS TO THE ONLINE DIGITAL WORld, TALK TO US!
Disruptive Idea.
"We thrive on disruptive ideas and concepts that have the potential of changing the way we lead our lives.

collaboration with knowledgable, like minded and passion driven people is key to success of any new business idea".

Tony Separovic